Shop The Look
Click the images above to shop each item. This post contains affiliate links.
There's an undeniable beachy and bright feel in this black and white bathroom with tumbled stone floors! Designed with a California coastal vibee in mind, the light tones and natural textures come together to create a peaceful space with a contemporary edge.
The tumbled stone floor tile effortlessly enhances the earthy aesthetic of the bathroom. These mosaic tiles, with their warm tones and captivating texture, add depth and character to the space. Textured stone creates a spa-like sensation underfoot, bringing a sense of nature to the bathroom.
If a bathroom is large enough, I'll never not be a proponent of a double vanity! This bright and simple Allen + Roth vanity brings us that California-Casual charm at a great price point for the size. With ample storage, this vanity offers practicality without compromising style, serving as a functional and fashionable centerpiece.
Speaking of charm, we're using this teak wood ladder as a unique additional towel rack. Its natural texture and warm tones create a cozy ambiance, taking us back to that spa-retreat sensation! I love the detailing on these black and white towels that adorn it.
Adding another layer of comfort and style, the Alexander Home Jute Hand-Woven Area Rug amps up the organic ambiance. This woven rug harmonizes with the tumbled stone floors, its earthy tones and natural fibers tying into the natural/casual vibe of the space.
Continuing in the natural vein, we've added these woven baskets for practical storage solutions while sticking with organic textures. The black and natural wicker effortlessly complements the woven rug, bringing a cohesive element to the bathroom.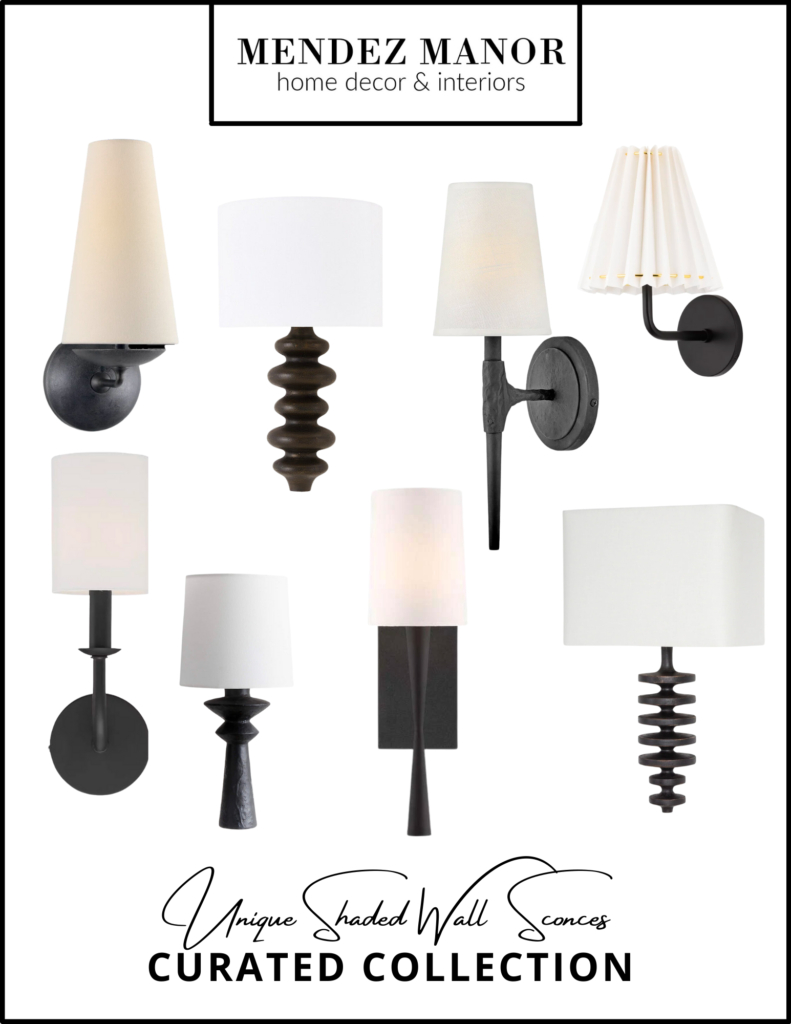 Shop The Look

Click the images above to shop each item. This post contains affiliate links.
Matte black fixtures add some contrast and depth to this space. The unique texture and black plaster finish of this Crate and Barrel sconce make a bold statement in our otherwise simple bathroom. Details can make a world of difference in a design — We've pulled together a collection of unique shaded sconces, each with their own distinctive detailing that sets them apart from more simplistic options. Any of these could be swapped out with the sconces pictured, completing our bathroom oasis with California coastal charm.
Online Interior Design
Like what we did with this space? We offer flat rate online interior design packages and would love to help with your space too. Check out our Get Started page to see how we can work together!
You will have direct access to lead designer, Nicole Mendez throughout the whole process. Multiple revisions are included with each package to ensure you are completely happy with the end result!