If you're like me, you probably don't need a reminder that Prime Day is right around the corner! We've pulled together these curated collections of home decor prime day deals. It may not be the first place you think of when shopping for home accessories, but the selection and prices are hard to beat! We've cut through the clutter and picked out our favorite wall art and coffee table books, designer approved and shoppable by you!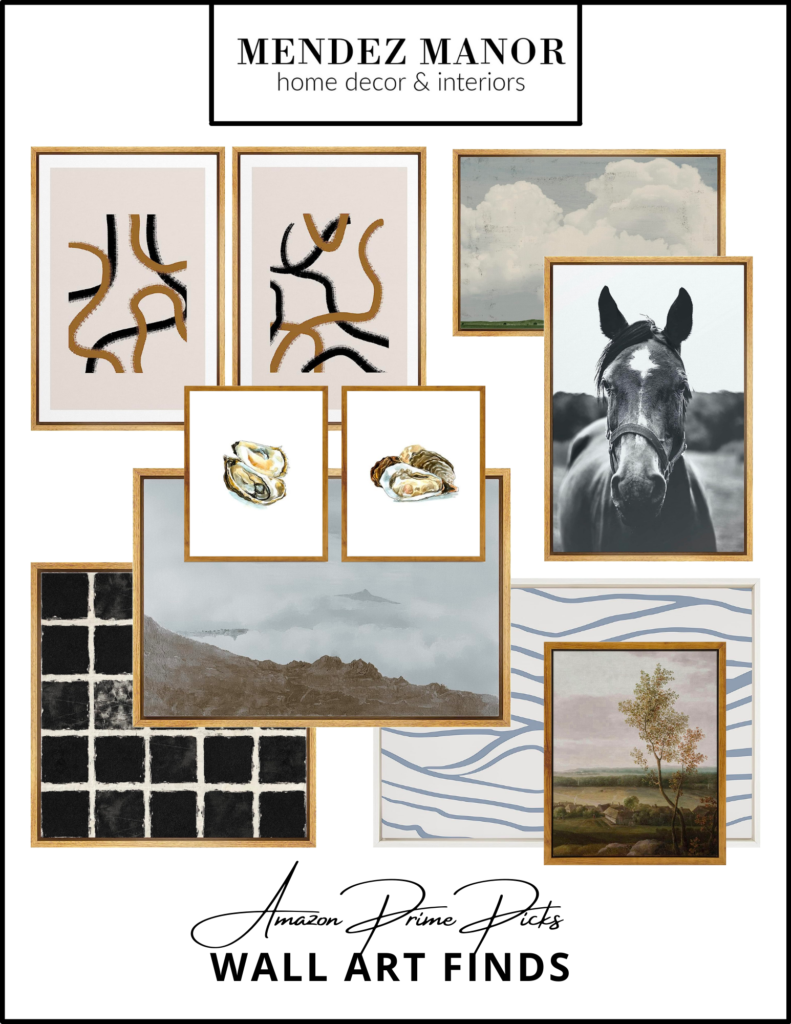 Shop The Collection
Click the images above to shop each item. This post contains affiliate links.
Let's start with the wall art favorites! First up is a black and white horse print that instantly caught my attention. At 24″x36″, it's an awesome way to make a statement at an unbeatable price.
Vintage or vintage-look paintings are something I love to incorporate into my designs. Their aged look adds so much character to any design, making it feel thoughtful and curated. This foggy landscape is a perfect reference to the moody weather we get here in California! It adds a sense of mystery and tranquility to the space.
For a more contemporary touch, I recommend this light blue abstract piece. It's a wonderful reference to the coast and brings a sense of serenity and calmness to the room. Mixing different styles of art is so important in a design and helps keep spaces feeling dynamic.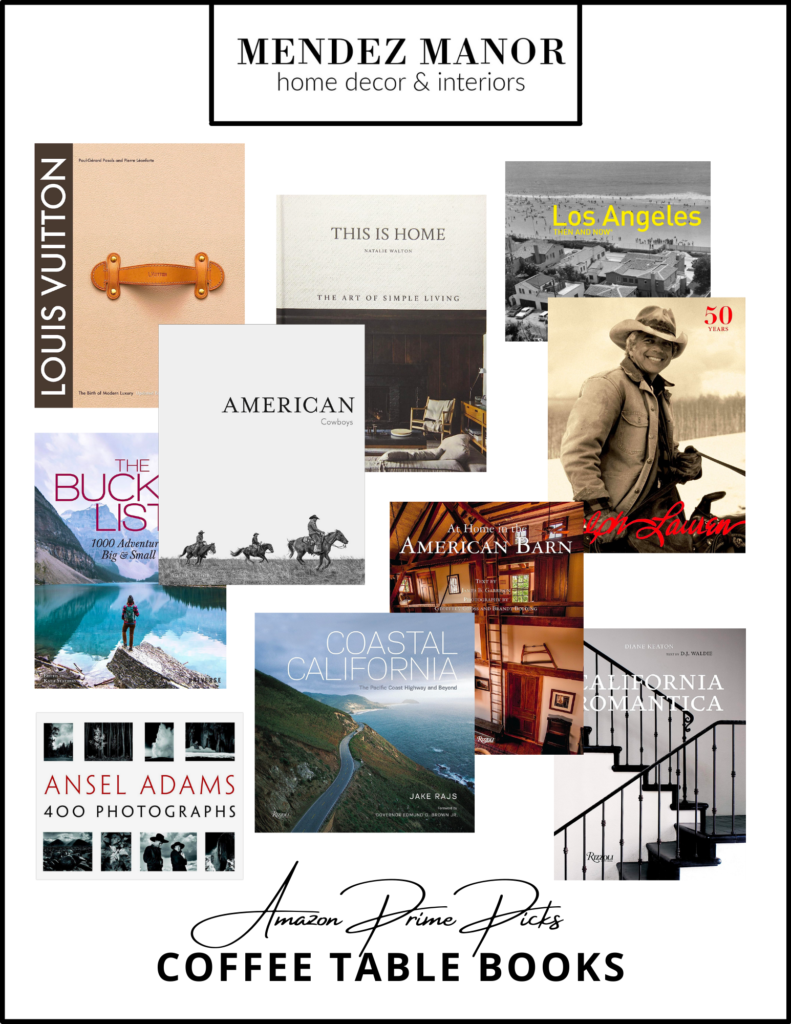 Shop The Collection
Click the images above to shop each item. This post contains affiliate links.
Now, let's move on to coffee table books! You know I can't resist a California reference, and how cool is this book by Diane Keaton (yes, that Diane Keaton!) on California Mission and Spanish Colonial style? Beyond acting, she's known for her work as a preservationist, and California Romantica is a stunning visualization of these architectural styles.
Continuing with the theme of iconic designers, this Ralph Lauren book is a stylish addition to any coffee table. Filled with gorgeous photographs and captivating stories, it's a must-have for any fashion and design enthusiast.
And of course, we can't forget books about decorating homes used to decorate the home itself! "This Is Home" is a beautiful guide to creating cozy spaces that feel authentic to you. It's filled with practical tips, stunning visuals, and personal stories that will inspire you to transform your living spaces.
We hope these curated collections can help jumpstart a revamp of your own spaces! Take advantage of those Prime Day deals to start creating the home of your dreams. Whether you're looking for wall art that makes a statement or coffee table books that spark inspiration, Amazon Prime has got you covered.
Online Interior Design
Like what we did with these collections? We offer flat rate online interior design packages and would love to help you curate your space. Check out our Get Started page to see how we can work together!
You will have direct access to lead designer, Nicole Mendez throughout the whole process. Multiple revisions are included with each package to ensure you are completely happy with the end result!