Shop The Look
Click the images above to shop each item. This post contains affiliate links.
There's something about the simplicity of Scandinavian design and the warmth of modern farmhouse style that just beg to be combined! This Scandinavian farmhouse-style dining room combines elegance and simplicity, creating a perfect haven for dining and relaxation.
Scandinavian Farmhouse style combines the clean and minimalistic elements of Scandinavian design with the rustic and cozy features of farmhouse aesthetics. It brings together the simplicity, functionality, and light-filled spaces of Scandinavian interiors with the warmth, natural textures, and charm of a farmhouse setting.
Natural textures and materials are key to pulling this style off! These woven dining chairs from Crate & Barrel bring in both leather and wooden elements that warm up the space. With their sleek lines and cozy seats, these chairs invite you to sit back, relax, and enjoy your meal in style.
Central to any dining room, let's move on to the most important piece in the room. I keep coming back to this concrete-top dining table from CB2. This table strikes the perfect balance between industrial and farmhouse aesthetics. Minimal in nature, it allows the beauty of the materials and simple forms to shine through. The solid concrete top adds a touch of rugged charm, while its clean lines embody the essence of Scandinavian design.
Warm tones are a must for warming up the clean lines as we continue to merge these design ideologies! A vintage-style rug is the perfect element to soften up this dining room space. The Jules Oriental Rug by Loloi adds visual interest to the room with its intricate pattern and deep, rich hues. The distressed finish creates a sense of history and adds character to the space.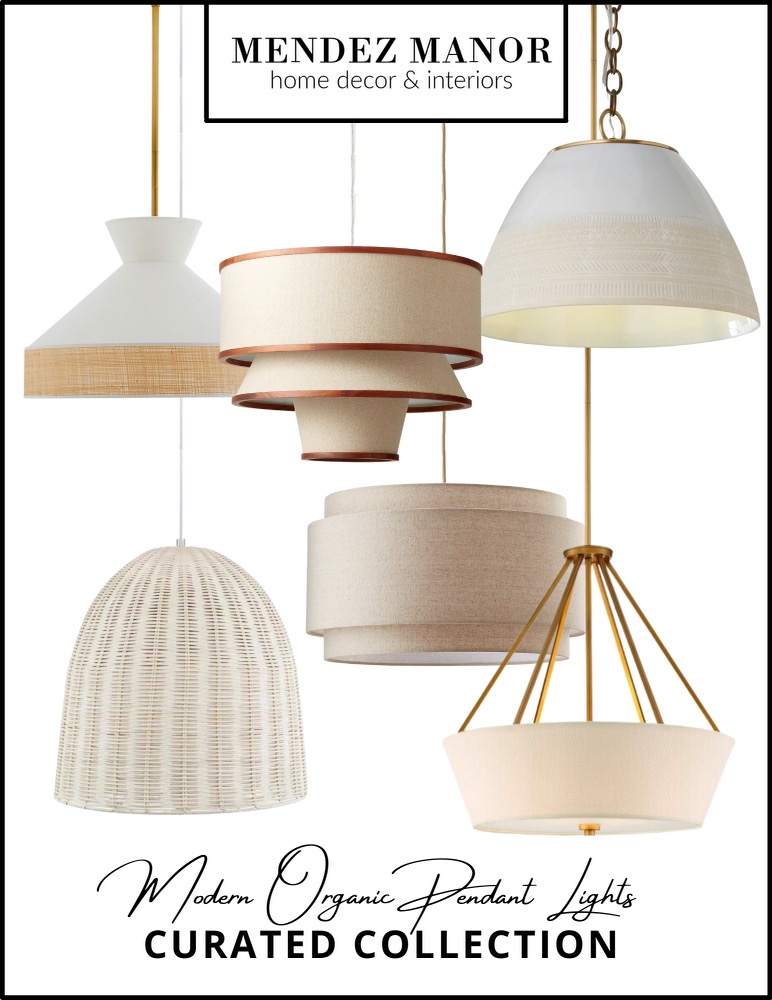 Shop The Look
Click the images above to shop each item. This post contains affiliate links.
As for lighting, I can't get over this walnut and linen pendant light from CB2! Its natural wood frame and linen shade will cast a warm glow that perfectly matches the overall aesthetic. The trim and texture take it one step above simple that really elevates the space. We've pulled together a few more options at a range of prices that perform similarly, linked above.
Moving to the windows, Scandinavian Farmhouse style prioritizes ample natural light. These breezy linen curtains from West Elm tie into the light fixture while letting plenty of sun filter in, furthering that airy and organic feel.
The fusion of Scandinavian and farmhouse elements in this style creates a space that feels altogether contemporary, cozy, and rooted in nature. Its balanced blend of clean lines, natural materials, and rustic touches results in a welcoming and tranquil environment, perfect for a modern dining room.
Online Interior Design
Like what we did with this space? We offer flat rate online interior design packages and would love to help with your space too. Check out our Get Started page to see how we can work together!
You will have direct access to lead designer, Nicole Mendez throughout the whole process. Multiple revisions are included with each package to ensure you are completely happy with the end result!